Partnership with Atlantis Kitchens
Atlantis kitchens based in Kendal have been designing and installing kitchens for over 20 years. Throughout the years they have built the reputation of being experts in kitchens and are considered the go to guys for a kitchen or bedroom upgrade.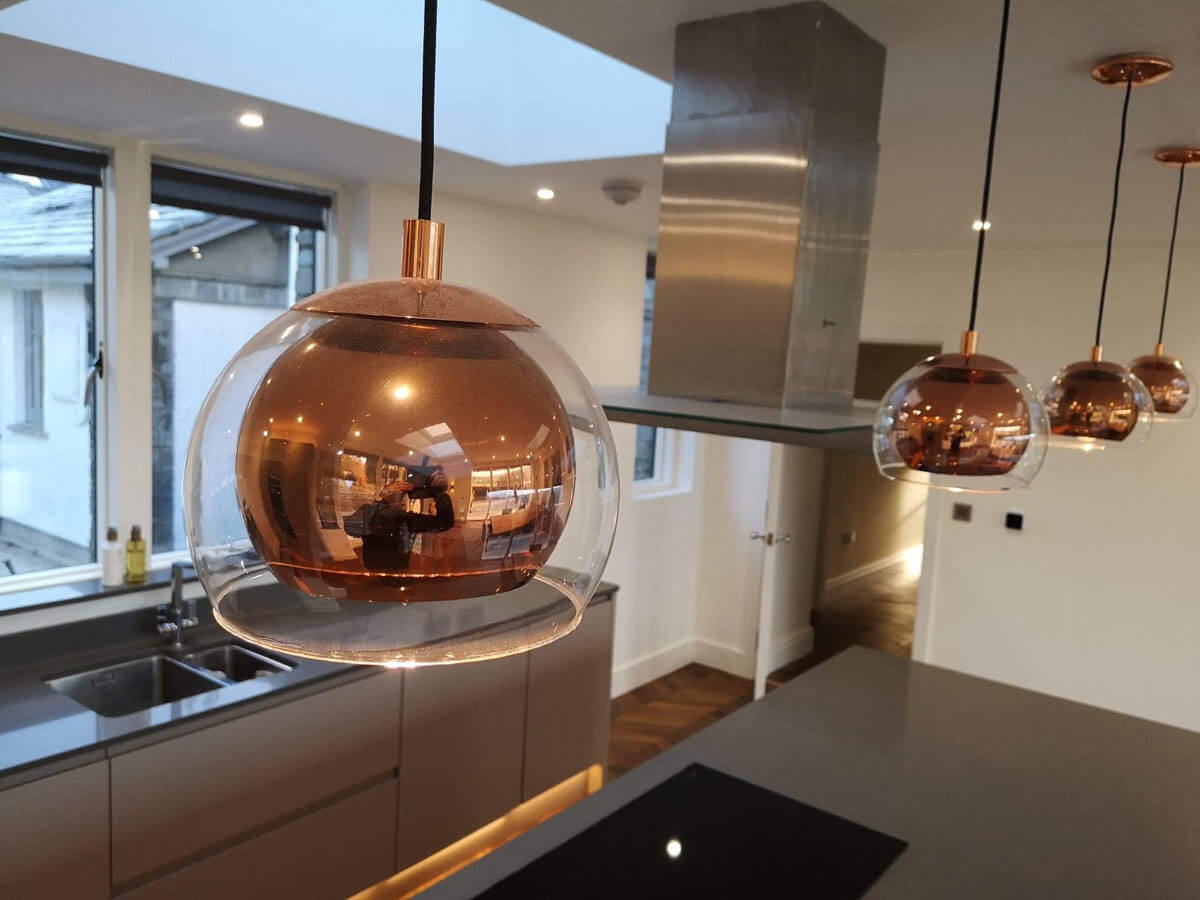 Since the forming of Infinitus Electrical back in 2006, they have been a pillar of our customer base and helped with the growth of our electrical business, relying on us to install electrical supplies for their appliances and display lighting ensuring work is carried out to the highest of standards. Atlantis like ourselves are a forward thinking company, striving to offer the latest and best quality of product in constantly evolving markets, so when an opportunity came for us to join forces and install our home automation systems to their huge showroom for demonstration, to all it was a no brainer.
Atlantis now have the biggest and most up to date showroom in the area. Not only do they have the widest selection of units, worktops and appliances but they can now boast an array of smart tech including lighting, heating, audio and visual multi room solutions, gaming, smart appliances, blinds and even CCTV available for you to try out on request. One of our team will meet with you and demonstrate how all this technology can work seamlessly together via the press of a button from one of our keypads, touch screens, remote controls or even voice control! Its all hear under one roof!
Atlantis kitchens will project manage a full installation from building, plumbing, electrical , kitchen fitting, tiling and of course smart tech!
Interested In Working With Us?