Solar PV System by Infinitus Energy
When Mr and Mrs T were in the market for solar PV they were looking for a premium product line to ensure they got the most out of their PV system. When Infinitus Electrical were asked to carry out a survey they attended promptly and carried out the necessary checks and measurements including locating the best place for the inverter, meter and wiring roots. An assessment of the roof timbers was carried out and roof covering was established and after measurements were made to get the most out of the space, a discussion took place regarding budget to make sure that Infinitus were specifying materials that fit in with this.
Mr and Mrs T wanted the most efficient panel on the market, which was decided that the Panasonic HIT module would be used for its improved efficiency and warranty package! Next step was specifying an inverter making sure it mapped well with the panels, a Fronius invertor was selected. A 3.84 KW 16 panel array was to be installed.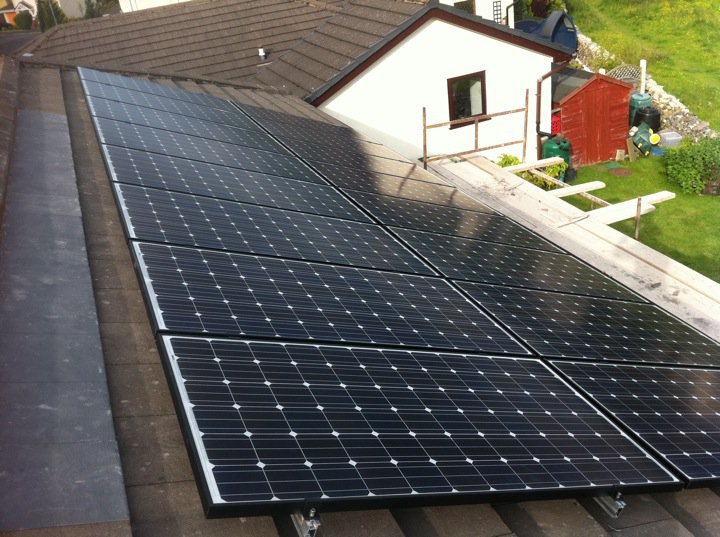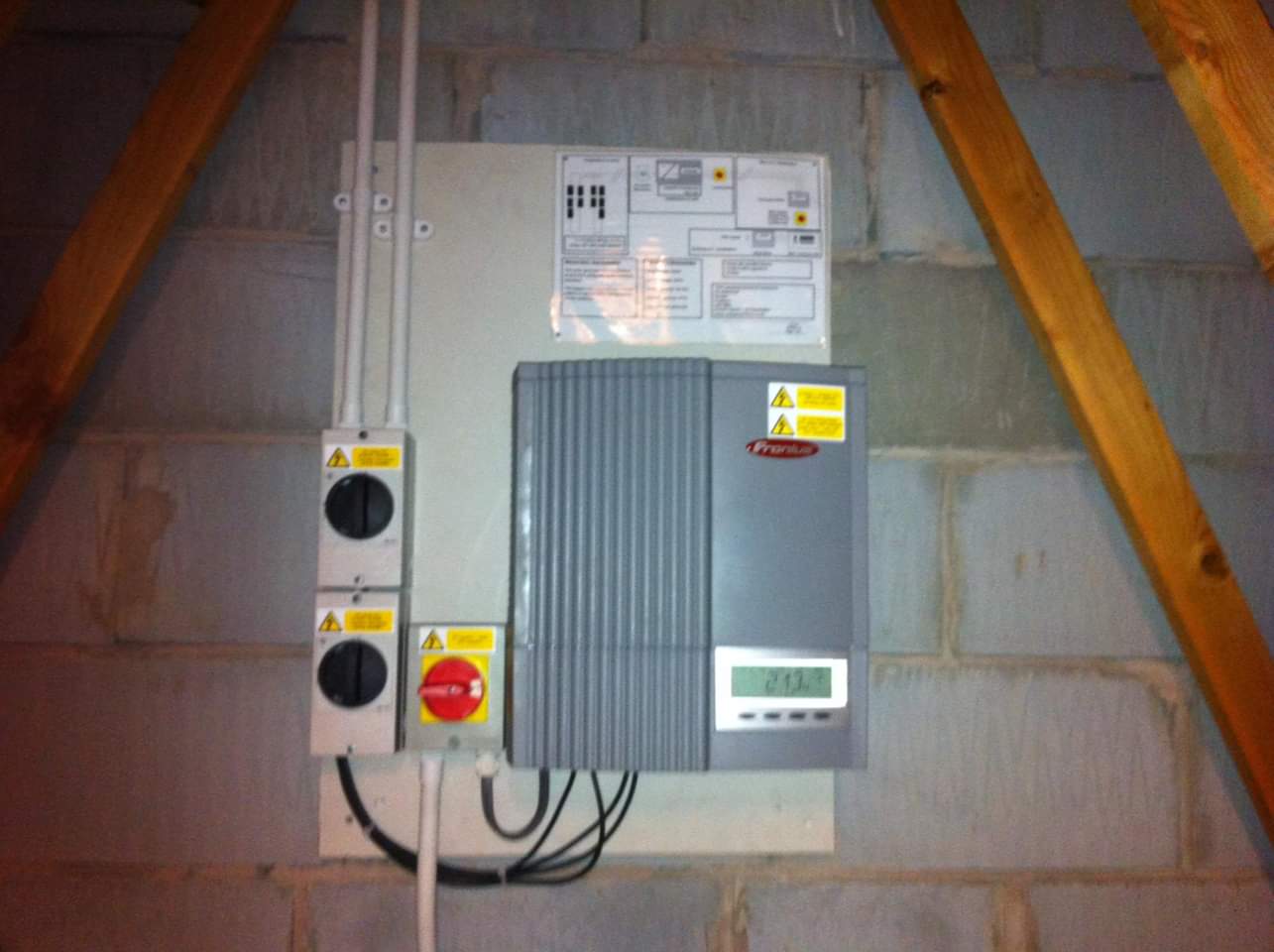 Infinitus took care of all scaffolding requirements, roofing and electrical contractors were organised and of course the PV panel installers! We took care of all the logistics and relived our customers of any of these arrangements, all they had to do was sit back and relax as our skilled teams took care of the rest!
This was one of our first installs back in 2011 and is still going strong without any replacement of parts needed in that time and have generated more than we expected!
Mr and Mrs T took advantage of our yearly service package that made sure energy yields and performance of panels were correct with temperatures and amount of irradiance on the day of service matched with our expected test results!
Mr and Mrs T have been generating green energy for 8 years now!
Interested In Working With Us?